Not Just Another Concrete Fence Company
Whether you're looking to enclose a specific area, provide a safe, secure environment for a gated residential community, commercial, industrial or municipal property, or reduce noise from nearby traffic, Hilltop Concrete's concrete screening walls are versatile, durable, efficient, aesthetically pleasing and affordable.
Hilltop Concrete believes in the durability and quality of our precast fences and we provide a custom warranty with our fencing products. We are able to do this because all manufacturing and installation are done by the professionally trained employees and subcontractors of Hilltop Concrete.
Headquartered in Texas, Hilltop Concrete provides an excellent precast fence product and outstanding customer service for our public works customers, architects, developers, general contractors, and homeowners. We specialize in creating beautiful turnkey projects from inception to completion while delivering the highest standards in quality craftsmanship. We have the experience and knowledge to assist you in achieving the perfect setting for your next fence project. We make our clients' goals our priority!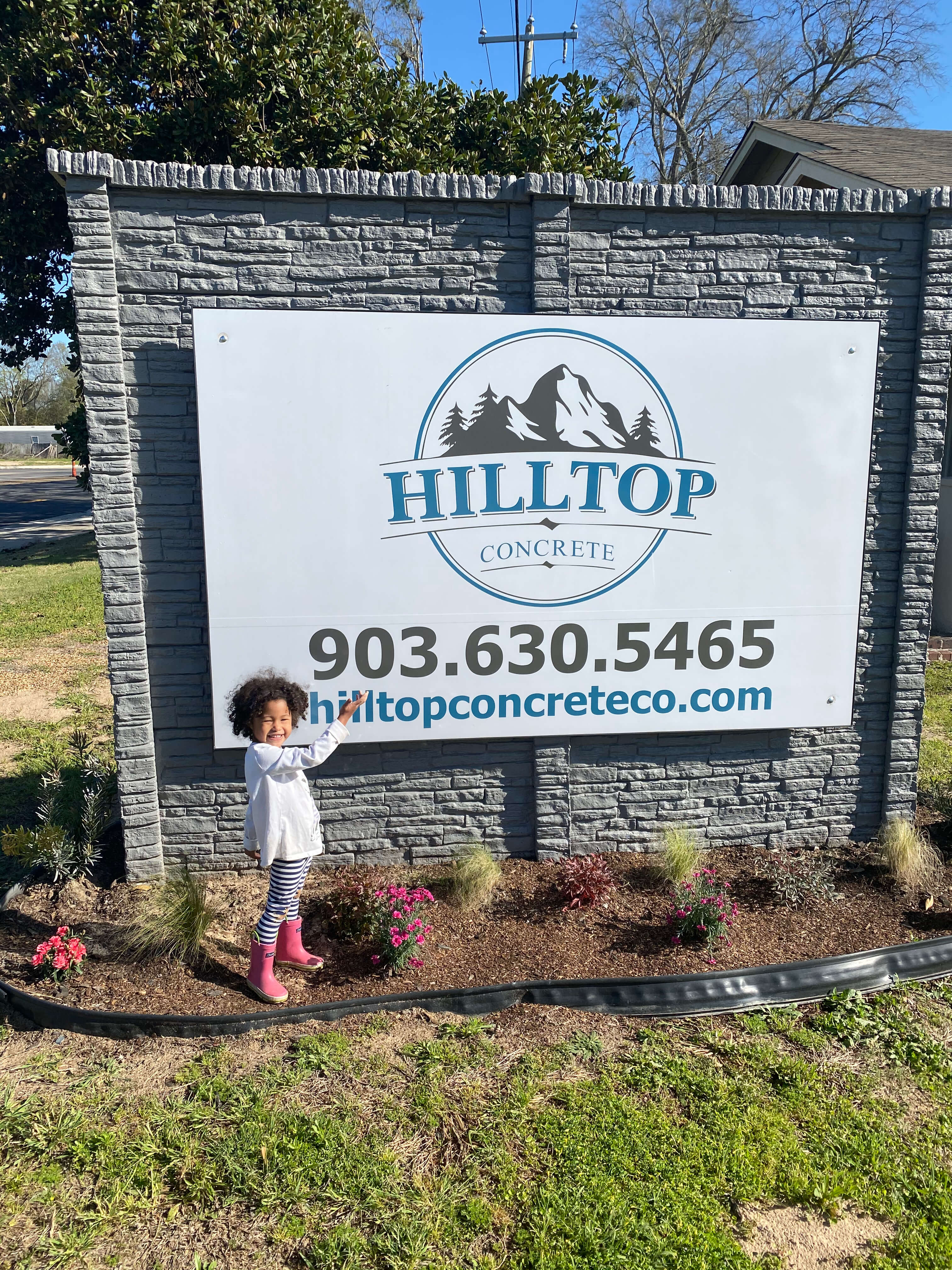 The Hilltop team executed our project with total professionalism. Their communication and responsiveness was especially superior throughout all facets of what was a fairly complicated installation environment. Strongly recommend.
Hilltop Concrete and their team completed our urgent project in a timely manner with professionalism. Communication was great and the crew did a wonderful job. We would recommend Hilltop Concrete!
Bought a precast concrete fence from Hilltop Concrete to be delivered in New Orleans 1,200 ft long the whole transaction was done on the phone, I was amazed how timely it was delivered and how easy it was to put it together.
Everyone we've had the pleasure of working with at Hilltop has been extremely helpful and timely. They deliver beyond expectations, they have aesthetic products, and the caliber of knowledge and workmanship is unbeatable. Thank you all for every thing, every time.
Stay In The Know...
Drop your email below and stay up to date on all our concrete fence services.